Poland | Impact of COVID-19 Pandemic, Forecast
The Polish economy is set to be the least affected in the EU by the Covid-19 pandemic, despite the virus bringing an end to around three decades of uninterrupted economic growth in Poland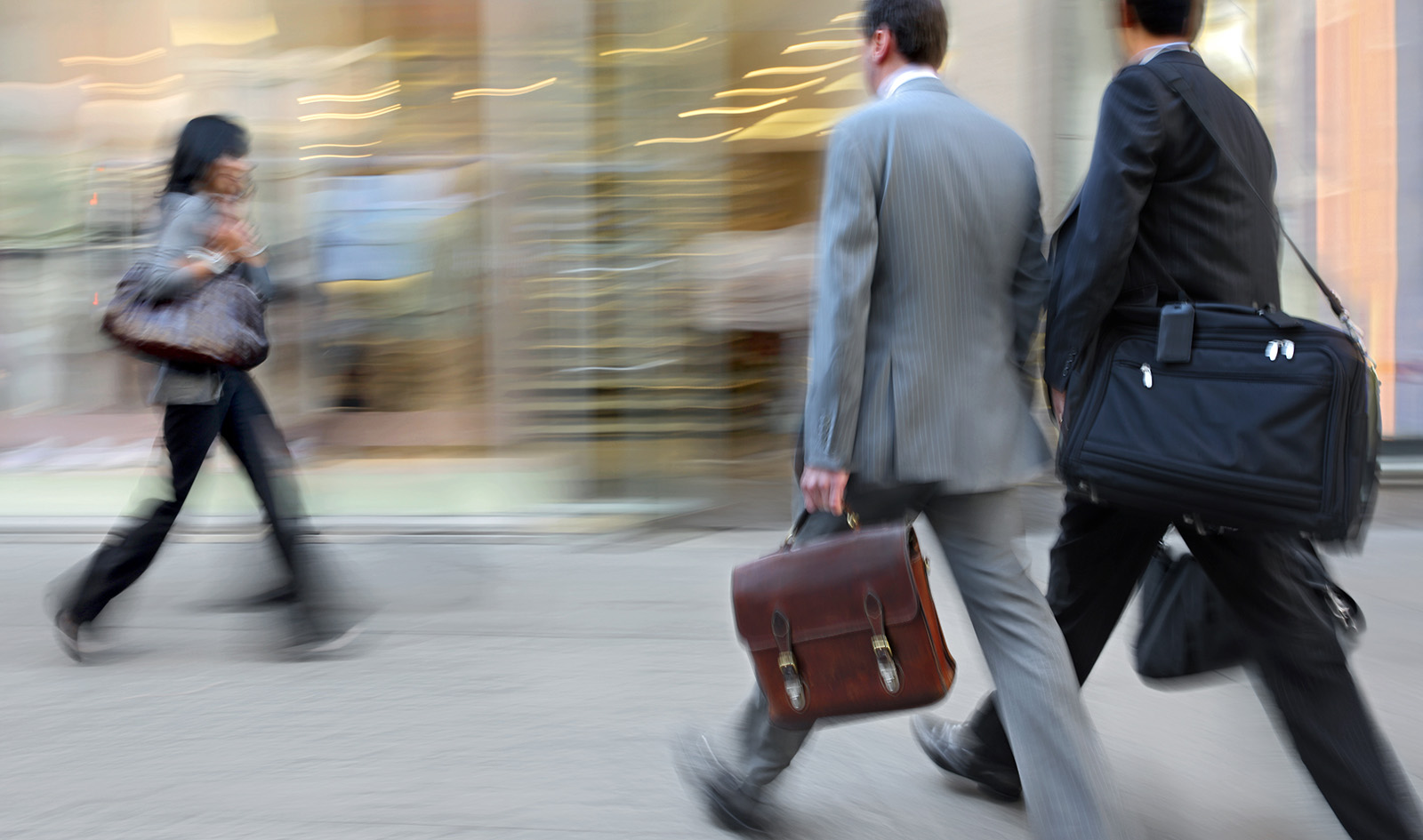 Real GDP is forecast to decline by 4% in 2020 due to the COVID-19 pandemic and its containment measures, before growing again by around 4% in 2021,
Thanks to this largest stimulus package in the country's history (ca. EUR 75 bn), the Polish economy is doing best in Europe, according to the European Commission,
Poland will receive EUR 63,8 bn in grants and concessionary loans from EU Stimulus plan,
Despite initial slump in early readings of macroeconomic indicators, the economy is on fast recovery track since early May.
Macroeconomic Outlook
With the global outbreak of COVID-19, growth is expected to decelerate sharply to 4% in 2020, amid dramatically lower external demand, a temporary border lockdown, and far-reaching containment and avoidance measures, including the closing of many non-essential businesses, educational institutions, and cultural centers. Localized outbreaks are expected to be contained by June, with growth recovering to 4% and 3% percent in 2021 and 2022, respectively (according to EU and Polish State Bank).
HICP inflation accelerated to 2,1% in 2019 and is estimated to have peaked in the first quarter of 2020 at almost 4%, driven by an increase in food and service prices. Inflation is then set to weaken markedly from the second quarter onwards, in line with a drop in oil prices, falling demand and a sharp decrease in wage growth. Overall, inflation is expected to moderate to 2,5% in 2020 and to increase to 2,8% in 2021 as the economy recovers.
Risks to the forecast are tilted to the downside. The recovery will largely depend on the effectiveness of government measures and how they cushion the impact of the shock on the labour market. Also, beyond global downside risks, the virus could have a long-lasting impact on some sectors, particularly services, which could limit the scope for recovery. Although the crisis is likely to bring an end to around 30 years of economic growth, Poland can find some consolation in the fact that the EU expects the country to get away with the least amount of damage.
Last month S&P, maintained Poland's A- long-term foreign currency debt rating, pointing to the country's diversified economy and strong macroeconomic fundamentals. The World Bank also reported in April that: "Poland has fiscal and monetary space to mitigate the adverse effects of lower global and domestic demand and shield its financially vulnerable populations, potentially leading to a quicker rebound in 2021 and 2022."
At the end of March Fitch Ratings also struck a cautiously optimistic note about Poland, at least in the long term. It affirmed Poland's long-term foreign-currency Issuer Default Rating (IDR) at A- with a stable outlook, adding that the Polish economy should be "relatively resilient to the shock from the Covid-19 pandemic." Fitch added that Poland has a "diversified yet relatively closed economy, moderate tourism sector, net energy importer status, flexible exchange rate, a current account close to balance and some degree of fiscal space to accommodate expansionary fiscal measures."
GDP growth is expected to decline by 4% and reach pre-COVID levels in 2021,
The slump in the economy will decrease HICP levels to NBP's target 2,5%,
Poland maintains long-term credit ratings,
The Country is also one of the biggest recipients of EU Stimulus,
Job loss is expected to be significant, but smaller in comparison to other EU nations,
Government stimulus packages help save employment across the Country.
State Stimulus Fund and Job Protection Programme
The Government has announced measures to contain the spread of COVID-19 and proposed an economic package that includes fiscal spending (roughly 3 percent of GDP) and a liquidity component (of approximately 3.3 percent), backed by additional funding from the European Commission and monetary easing started by the central bank. These efforts are aimed at supporting both the supply and demand sides of the economy by aiding affected companies' liquidity and introducing tax relief and deferrals as well as a partial coverage of salaries in heavily impacted firms to sustain employment.
Despite substantial support measures put in place by the government, private consumption is projected to be hard-hit due to an increase in unemployment, a sharp drop in wage growth and weak consumer confidence. Investment is also set to fall strongly in 2020 as uncertainty mounts and expectations of lower demand are likely to have an impact on firm's investment plans. Meanwhile, public investment may suffer from lower revenue and increases in other expenditure items.
The labour market is set to be impacted by the lockdown measures and the drop in demand, bringing the unemployment rate to around 7,5% in 2020. This will likely lead to a sudden reversal in the increasing trend in wages observed in recent years, especially in the services sector. However, the drop in wage growth is to be partly offset by previously decided increases in public wages. In 2021, while employment is set to recover strongly, wages are expected to follow only moderately.
Polish government created a stimulus plan worth ca. 3% of national GDP,
The Plan mainly focuses on job protection,
The Polish labour market will be challenged with a strong decline in consumer spending.
EU Stimulus Allocation
The EC project will allocate EUR 63,8 bn to Poland for economic recovery in grants and loans under the new instrument. It's 8,5% of total available funds for the whole EU. Considering participation in grants, Poland would receive the fourth largest sum after Italy, Spain and France. Poland could count on EUR 37,69 billion in subsidies. EUR 81,7 billion would go to Italy, EUR 77,3 billion to Spain, and EUR 38,7 billion to France. Furthermore, Poland would receive EUR 25,1 bn in loans; 90 billion to Italy, 63 billion to Spain. In addition to these funds, the EC will also present a draft of the new EU budget for 2021-2027, the size of which will exceed EUR 1 trillion. The new multiannual budget and recovery fund would be available from 1 January 2021. Earlier, countries in need could benefit from a bridge solution for several months under the current EU budget.
Finished projects and investment transactions
Million Euro arranged capital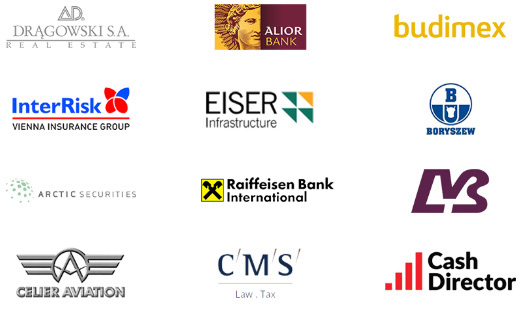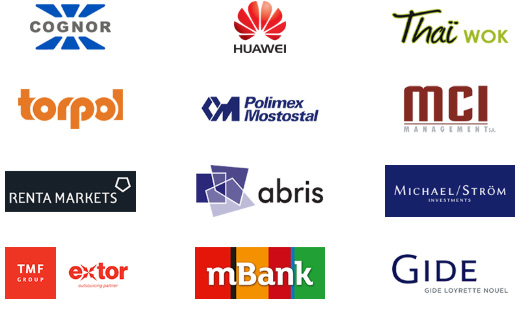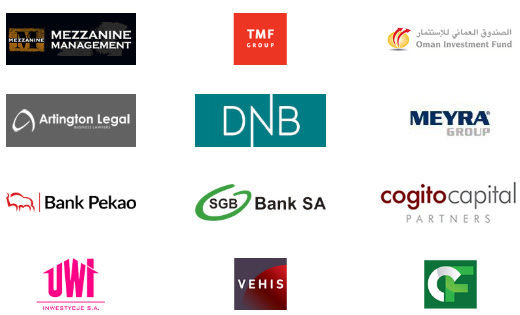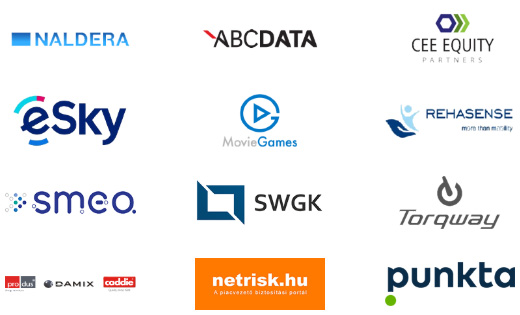 If you have questions related to our company or services that we provide, please contact us.
Plac Trzech Krzyży 10/14
00-535 Warsaw, Poland